Newsletter Feb. 2023
PLAYGROUND SUPERVISION begins at 7:45AM
BREAKFAST begins in the cafeteria at 7:55AM
---
**EFFECTIVE JANUARY 23, 2023**
In an attempt to help with traffic safety the Oshkosh Police Department is implementing the following change on the corner of Bismarck Street and Eagle Street:
If you are going East on Bismarck you are required to take a right hand turn.
Police officers will be out to assist with this new change.
---
~ Please Slow Down ~
The corner of Bismarck and Eagle Streets can be especially dangerous for our students before and after school.
Please slow down and watch for pedestrians.
Thank you for your cooperation in keeping our students safe!
February Important Dates:
Feb 7 - ROAR Schedule
Feb 9 - 4-10 PM - Ski Club
Feb 10 - NO SCHOOL for Students
(Staff Development)
Feb 14 - 8:30 AM - 12:30 PM 4/5 gr field trip
(at Barlow Planetarium)
Feb 14 - DC Trip balance due
Feb 17 - 4-10 PM - Ski Club
Feb 20 - NO SCHOOL for Students
(Staff Development)
Feb 22 - Group Photos in the morning
(sports, clubs, groups, etc.)
Feb 23 - 8 gr Career Fair in the morning
(at West High)
Feb 23 - 4:30 PM - Choir Solo/Ensemble
(at North High)
WISCONSIN HERD HOSTING STEAM WORKSHOP
The Wisconsin Herd, the NBA G League affiliate of the Milwaukee Bucks, will host a STEAM (Science Technology Engineering Art & Math) workshop for 45 ALPs Charter School students on February 6th with Artist Patrick "Patcasso" Hunter and DJ Steady Rock. This event is the first of three events for the Wisconsin Herd Black History Month Celebration. The events will also include a VIP Art Reception on February 6th and a Black History Month Celebration Game presented by TDS Telecom on February 7th.
Choir Solo/Ensemble
The middle school Solo/Ensemble for Choir students will be held
at North High School
on Thursday, February 23 beginning at 4:30pm.
Participants will receive individual times and room assignments.
Please contact Mr. Lindley with any questions:
ryan.lindley@oshkosh.k12.wi.us
---
Kids Heart Challenge
THANK YOU to all of the students and families that supported the American Heart Association with your generous donation to this year's Kids Heart Challenge. Tipler and ALPs combined to set a new school fundraising record of $1366.65! Many of the thank you gifts have already been delivered, but a few are on order and will be distributed as soon as the shipment arrives.
Our top fundraisers were:
Nolan E. $324.06
Erin K. $189.49
Grace S. $160
Parker A. $144.33
Great job, everyone!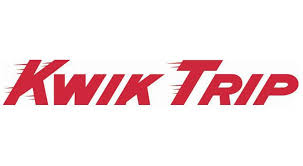 10% Discounted rate on "Gas and Gift" card
(reg. 5% discount)
20% Discounted rate on "Grocery Only" card
(reg. 15% discount)
~ Order date is Feb. 15th ~
FAMILY FUN EVENT
FREE - FUN - FAMILY CAREER EXPLORATION
On Tuesday, February 28th, FVTC will be hosting a Community Open House & Scavenger Hunt at the Appleton Campus from 3-6pm.
During this free, fun, family event, guests can participate in a scavenger hunt, explore cool high-tech labs at their own pace, engage with instructors and students from across the college, and have an opportunity to win prizes!
2023 SUMMER CAMPS
Registration for the 2023 FVTC Summer Camps opens at 8:00 A.M. on Wednesday, February 1st.
---
Out-of-Attendance &
Open Enrollment
Out-of-Attendance -
Applications to attend another school WITHIN the OASD for the 2023-2024 school year are
due Friday, February 24, 2023.
Open Enrollment -
Applications to attend another public school OUTSIDE of the OASD for the 2023-2024 school year are
due by 4pm on Friday, April 28, 2023.
Click below for more information and links to the applications:
---
---
2023-24 ALPs Application
It can be found on the OASD website.
Deadline to submit an application is March 1st
If you, or someone you know, are interested in possible enrollment, please check out our website or call/email the ALPs office.
mary.geffers@oshkosh.k12.wi.us
920-424-0349
Wrestling Schedule
Feb 16 - 4:15 PM
at Traeger
Feb 21 - 4 PM
at Webster
Feb 28 - 4:45 PM
at Madison MS in Appleton
March 2 - 4 PM
at Tipler
March 4 - 8:30 AM
Appleton North Invite
March 7 - 4:15 PM
at Tipler
March 11 - 9 AM
City Tournament at Traeger MS
(weigh-ins 8-8:30am)
PRACTICES BEGAN February 1st
ALL PRACTICES are 3:45-5:15pm
NO PRACTICE Feb 10 & 20
Online Athletic Sign-Up
FORMS & PAYMENTS DUE BEFORE 1st PRACTICE
*If your child(ren) was out for a fall sport, he/she does not need to complete the online process again.
Athletic Forms- must be completed online through the Infinite Campus Parent Portal
Payments- may be made through the Parent Portal or in the Tipler Office with cash or check payable to "Perry Tipler Middle School"
C.A.T.S. at Oshkosh West High School
Middle School C.A.T.S. for boys and girls will be
starting Monday, February 6th.
C.A.T.S. will run each Monday and Thursday that we
have school from 5:30pm to 6:45 pm.
We will focus on teaching the basics of the techniques for the core lifts and some speed and agility work.
Work out clothing and athletic shoes should be worn.
There is no cost for this activity... except for some sweat!
Advice from Mr. Kandler
Winter time's a-coming,
if you slip and fall you'll be bumming.
Please wear the proper footwear,
Happy travels out there!
-Tipler/ALPs Custodian
---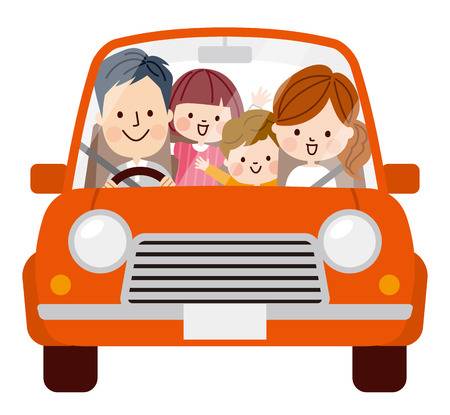 Student Drop-off & Pick-up
Students being dropped off before school and picked up after school need to do so on Bismarck Street.
*Cars are NOT allowed in the circle drive.
*Please DO NOT stop or stand on Eagle Street.
*Please DO NOT drop-off/pick-up in our side
parking lot.
Thank you for your cooperation in
keeping our students safe!
---
Attendance Procedure at ALPs Charter School
Parents/guardians are expected to notify the school by 9am on the day of absence.
Call

920-424-0349

- leave a message if the secretary does not answer.
ABSENCE REASONS:
*APPOINTMENT - state the date and time of the appointment.
*PERSONAL EXCUSE - you do not need to give a reason, but you can if you would like.
*ILL - state your child's symptoms or if they have received a diagnosis from a doctor. If more information is needed, a school nurse may give you a call back.
*VACATION - state the dates your child will be absent and when they are returning to school.
~ Thank you for helping us keep your student's attendance as accurate as possible ~
What's happening in our community?
---
OASD Food Service
2022-2023 Food Service Information
Click
HERE
to view available job openings!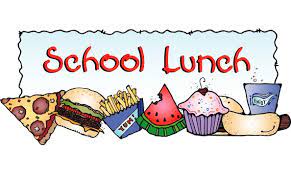 Let's stay connected!
Be sure to follow us on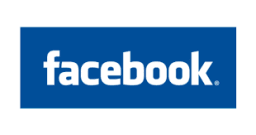 "Perry Tipler Middle/ALPs Charter"
---
Please check your student's fees in IC
Students fees will follow them all
through their school career in OASD,
and can make them ineligible for
participation in some activities.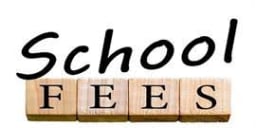 ---
PARENTS: HOW TO..
Sign up for and/or reset
Infinite Campus Parent Portal
Become a Canvas Observer
Feel free to email Tim Kohl at
if you need assistance.