Newsletter June 2021

---
What's happening in our community?
Events
June 1
Locker Clean Out
Yearbook Distribution
June 3 - Last Day of School
* 8th Grade Lunch 11:15-12:00
* 8th grade Promotional Ceremony 2:00
In-person for STUDENTS ONLY
(look below for link to join online)
PARENTS & STUDENTS
Please make sure your student checks the
LOST & FOUND in the cafeteria.
Anything not claimed on the last day of school
will be sent to Goodwill.
8th Grade Promotional Ceremony
Thursday, June 3rd at 2pm
The Perry Tipler/ALPs Charter Middle School 8th Grade Promotion Ceremony will be in-person for STUDENTS ONLY this year.
Here is the YouTube link you need for viewing the ceremony live.
Live-streaming will start at 1:45.
We greatly appreciate all the support and flexibility from our Tipler parents throughout the 2020 - 2021 school year. Thank you!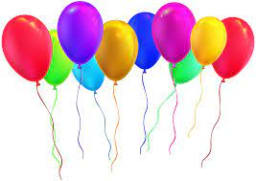 Congratulations to our promoting 8th grade students!
Best wishes as you advance to high school!
eAcademy
KONRAD
LEE
ANNIKA
KILEY
MILES
ONLINE ENROLLMENT - OASD 2021-2022
Existing Families: Annual enrollment for returning (existing) students is required and only by fully completing the enrollment process will a student's place at school be assured. The annual enrollment process includes updating demographic and contact information, as well as making online fee and food service payments. Existing families must complete the online enrollment process by accessing their Infinite Campus Parent Portal account.
All returning (existing) students must be registered by 8.31.2021
Step-by-Step Instructions to completing student Enrollment
---
Tipler and ALPs Charter Open Houses dates
(You only need to attend ONE of these open house nights)
TUESDAY, AUGUST 24 - 4:00-6:00 pm
ALPs - all grades & Tipler MS - Grade 6 only
THURSDAY, AUGUST 26 - 4:00-6:00 pm
ALPs - all grades & Tipler MS- Grades 7 & 8
This is the time to bring supplies, receive locks and locker assignments, organize your locker.
More information will be sent to you during the summer!
---
What do I need to know for THE 2021-2022 school year?
Be sure to follow us on
"Perry Tipler Middle/ALPs Charter"
Have fun!