Newsletter June 2022

Events
Wednesday, June 1
Bay Beach field trip - grades 4 thru 7
(8:30-3:30)
Mt. Olympus FT - Tipler & ALPs grade 8
(8:10-5:00 PM)
Thursday, June 2 - Last Day!
* ALPs Student Celebration, 9:30-10:30, cafeteria
* 8th Grade Lunch 11:15-12:00
* 8th grade Promotional Ceremony 2:00, gym
What's happening in our community?
---
PARENTS & STUDENTS
Please make sure your student checks the
LOST & FOUND in the cafeteria.
Anything not claimed on the last day of school
will be sent to Goodwill.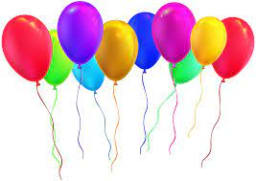 Congratulations to our promoting 8th grade students!
Best wishes as you advance to high school!
Henry
Zosia
Alex
Cain
Ollie
Ryan
Sam K
Ean
Kennedy
Nora
---
Tipler and ALPs Charter Open Houses dates
(You only need to attend ONE of these open house nights)
Tuesday, August 23rd, 3:30-5:30 pm
ALPs - all grades & Tipler MS - Grade 6 only
Thursday, August 25th, 3:30-5:30 pm
ALPs - all grades & Tipler MS- Grades 7 & 8
This is the time to bring supplies, receive locks and locker assignments, organize your locker.
Grades 6-8 receive schedules
---
What do I need to know for the 2022-2023 school year?
Have fun!