Newsletter November 2021

Events
Monday, 11/1
End of first quarter
Friday, 11/5
Deadline for apparel orders
Tuesday, 11/9
Kwik Trip cards ordered
"Full Steam Ahead" field trip 4/5 students
P/T conferences , 4:00-6:30, appts only
Please use PTC-Fast link to schedule meetings with Tipler teachers
Wednesday, 11/10
Early Release @ 1:26
Thursday, 11/11
Happy Veteran's Day to those that have served and continue to serve our country
Tuesday, 11/16
P/T conferences , 4:00-6:30, appts only
Please use PTC-Fast link to schedule meetings with Tipler teachers
Wednesday, 11/17
Racine Kringle Sale Pickup, 3:50-5:00 pm
Thursday, 11/18
Oshkosh Holiday Parade, 6:15 pm
(Main Street)
Friday, 11/19
Middle School Fall Dance, 3:45-5:30 pm
11/24, 25, 26 - NO SCHOOL
---
Did you order your yearbook?
*
Click
HERE
to order directly
from
the Walsworth website (starting Nov 1st)
Yearbook cost is $18
---

Crossing Guards needed

WHAT IS VETERANS DAY? It is an official United States public holiday, observed annually on November 11, that honors military veterans (persons who served in the United States Armed Forces). It coincides with other holidays, including Armistice Day and Remembrance Day, celebrated in other countries that mark the anniversary of the end of World War I; major hostilities of World War I were formally ended at the 11th hour of the 11th day of the 11th month of 1918, when the Armistice with Germany went into effect. The United States previously observed Armistice Day. The U.S. holiday was renamed Veterans Day in 1954.
---
BOYS BASKETBALL SCHEDULE
*Daily Practices 3:37 - 5:15pm
Nov 4 - 4pm
8th gr at Merrill MS, 7th gr Home
Nov 11 - 4pm
8th gr Home, 7th gr at South Park MS
Nov 16 - 4pm
8th gr at Webster MS, 7th gr Home
Nov 18 - 4pm
8th gr Home, 7th gr at Traeger MS
Nov 23 - 4pm
8th gr Home, 7th gr at Merrill MS
Nov 30 - 4pm
8th gr at South Park MS, 7th gr Home
Dec 6 - 4pm
8th gr Home, 7th gr at Webster MS
Dec 7 - 4pm
8th gr at Traeger MS, 7th gr Home
- ART NEWS -
Mrs. Meyer and Mr. Vandamme
The art rooms have been busy with multiple media creations (pencil, watercolor, ceramics/clay, colored pencil and marker) and explorations by our Tipler and ALPs students. Most recent work has been our ceramic projects. Stay tuned for more, different media in the future.
The art rooms are always looking for newspaper donations to use with projects. Please consider saving any newspapers you might get and dropping them off at school or send them with your student(s). Newspapers are always welcome in the art rooms.
If you have any questions or concerns regarding art projects or course happenings, please contact:
Mrs. Emily Meyer
emily.meyer@oshkosh.k12.wi.us
424-0320 ext. 6480
-OR-
Mr. Henry VanDamme
henry.vandamme@oshkosh.k12.wi.us
424-0320 ext. 6805
The Annual K-12 Art Show
Saturday, November 6
6:00 - 9:00 PM
at the Masonic Temple
204 Washington Ave, Oshkosh
Artworks from students throughout the Oshkosh Area School District will be on display. Students from Tipler/ALPs will also have their work displayed at the event.
Here are the students whose work has been selected to represent their schools:
6th grade Tipler Students 6th grade ALPs Students
Grace S Brody E
Alina H Ahna S
James P Elanor P
Lincoln H Oliver V
Lydia H Carmen T.
Luka C
7th grade Tipler Students 8th grade Tipler Students
Madilyn S Veda C
Emma T Bella S
Romina E Felicia W
Arthur K Megan B
Helen G Kalia F
Dylan M Pierce G
Alec H Anna L
Elijah W Delaney S
Jordan S
Claudia H
Starr W
SKI CLUB is BACK!
Tipler/ALPs will be participating in Ski Club this year.
The new venue will be Sunburst Winter Sports Park in Kewaskum.
Stay tuned for more information!
What's happening in our community?
Community Event LinksOn-site Covid 19 testing and meal pickup 9.3.2021Meal pickup TIME CHANGE 10.15.21
All students will receive free meals this year!!
We highly encourage families to fill out free
and reduced applications in order to qualify for other benefits.
Additional information is below regarding Free/Reduced Lunches, ala carte and more.
- Parent Support -
HOW TO...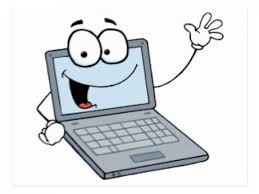 Sign up for and/or reset
Infinite Campus Parent Portal
Become a Canvas Observer
Feel free to email Tim Kohl at
if you need assistance.
Please check your student's fees in IC
Students fees will follow them all
through their school career in OASD,
and can make them ineligible for
participation in some activities.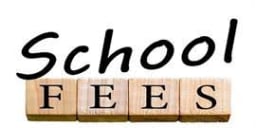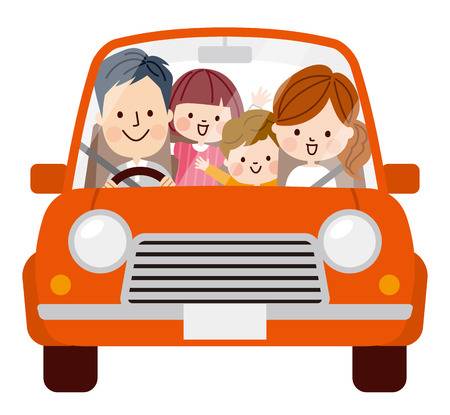 Student Drop-off & Pick-up
Students being dropped off before school and picked up after school need to do so on Bismarck Street.
The circle drive in the front of the building is for bus use only. Cars are NOT allowed in the circle drive and they are NOT to stop or stand on Eagle Street for drop-offs or pick-ups. Thank you for your cooperation in keeping our students safe!