News
Stay up to date with the latest news from Perry Tipler Middle School.
---
Tipler Tips - Weekly Announcements
Tipler Tips
PLAYGROUND SUPERVISION begins at 7:45am.
BREAKFAST begins in the cafeteria at 7:55am.
Upcoming Events:
May 16 - 4pm - Track meet at West HS
May 17 - 7pm - 6,7&8 gr Orchestra Concert
May 18 - 8:30am-3:30pm - 8th gr Jr Achievement
field trip
May 20 - 3:45-5:30pm - Tipler School Dance!
May 26 - 6 gr Field Trip
*7 gr chromebook collection (w/strap & case)*
4pm - 7 gr All-City Track meet at North HS
4:30pm - 8 gr All-City Track meet at West HS
May 27 - 7 gr Field Trip
*6&8 gr chromebook collection (w/strap & case)*
May 30 - Memorial Day - No School
8am - 7&8 gr Band march in parade
June 1 - 8th gr Field Trip
June 2 - Last Day of School!
2pm - 8 gr Promotional Ceremony
---
End-of-the-Year Field Trips
6th Grade - Thursday, May 26th
8:30am-3:30pm - Bay Beach
7th Grade - Friday, May 27th
8:30am-3:10pm - Skater's Edge & High Cliff State Park
8th Grade - Wednesday, June 1st
8am-5pm - Mt. Olympus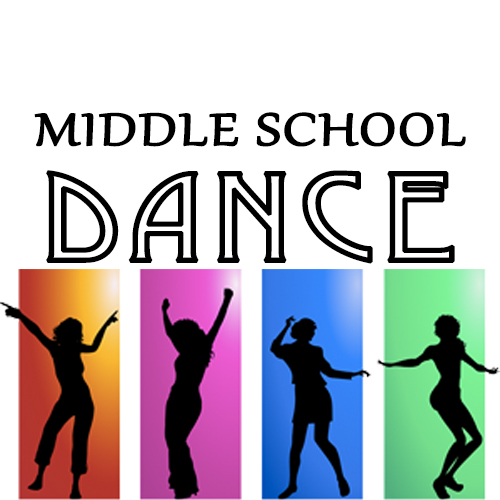 WHEN: Friday, May 20th
WHERE: Tipler gym
TIME: 3:45-5:30pm
THEME: Hollywood Red Carpet
*Pizza. soda & snacks will be available for purchase.
*Students may also use ROAR tickets to purchase masquerade masks and participate in the photo booth.
Join us in the FUN!
---
May 16-20
MONDAY- Comfy/Cozy Day
TUESDAY - Tipler Gear Day
WEDNESDAY - Sports Day
THURSDAY - Multiplicity Day
FRIDAY - Red Carpet Dance Apparel
Did you order your yearbook?
Don't miss out on this final opportunity to order a Tipler/ALPs school yearbook! We are having a special sale May 16-27 to give our students one last chance to order a yearbook!
On sale May 16 - 27 ~ Cost $20
Cash or check will be accepted in the Tipler office.
*Limited quantities will be available to purchase
May 31 - June 2 or until they are sold out.
Don't risk missing out..
order yours before they're gone!
Wildcats Abroad 2024
Are you interested in traveling to Greece and Italy in June of 2024?
Wildcats Abroad (Oshkosh West travel club) will have a group of students traveling in the summer of 2024.
We typically go on an abroad trip every other year. In 2018, we traveled to Dublin, London, and Paris.
In 2022, we are traveling to Switzerland and Italy.
Current West students will have an opportunity during W-hour to get more information as well. Space is limited, so reach out if interested soon. Please email Mr. Lasee at:
and he will email you more information.
---
From the Health Office
Please click on this link below to learn more about immunizations needed for incoming 6th grade students.
If your child has a current health plan or emergency plan on file with school, you will receive a copy during the summer to update for the upcoming school year.
If your child has a change in their health or has a healthcare need at school, please contact our school district nurse, Stefanie Rebholz via email during the summer and she will contact you at the beginning of the school year to discuss.
If your child will need to take medication at school, please work with your doctor to have the following form completed and signed before the start of the school year. As a reminder, the directions on the medication bottle must match the written order on the medication request form.
If you have a child with a severe allergy and/or asthma, or seizures the following forms will need to be completed for our school nurse. Inhalers, Epi-Pens, Allergy medications, etc., must be in their original containers. Expiration dates will be monitored.
Continue to stay healthy and enjoy your summer. Please feel free to contact me with any questions or concerns.
Stefanie Rebholz, RN
stefanie.rebholz@oshkosh.k12.wi.us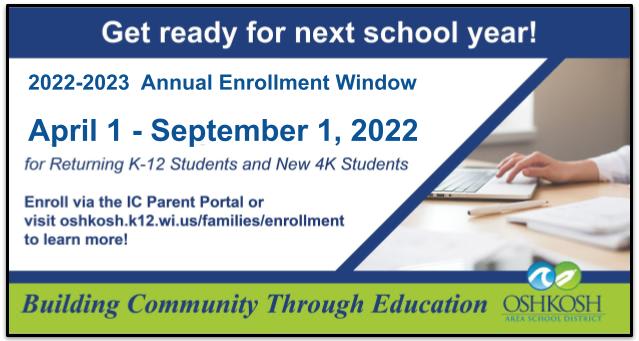 2022-2023 TIPLER
OPEN HOUSE
6th GRADE
Tuesday, August 23 - 3:30-5:30pm
7th & 8th GRADE
Thursday, August 25 - 3:30-5:30pm
---
PARENTS: HOW TO..
Sign up for and/or reset
Infinite Campus Parent Portal
Become a Canvas Observer
Feel free to email Tim Kohl at
if you need assistance.
---
OASD Food Service
Employment Opportunities
Click
HERE
to view available openings!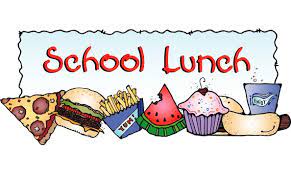 ---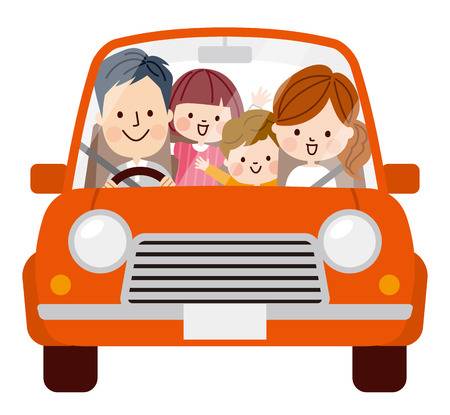 Student Drop-off & Pick-up
Students being dropped off before school and picked up after school need to do so on Bismarck Street.
*Cars are NOT allowed in the circle drive.
*Please DO NOT stop or stand on Eagle Street.
*Please DO NOT drop-off/pick-up in our side
parking lot.
Thank you for your cooperation in
keeping our students safe!