Newsletter May 2022
Perry Tipler
Middle School
May Events:
May 5 - 7pm - 6,7&8 gr Band Concert
May 11 - 1:26pm - Early Release
May 12 - 5-7pm - Tipler/ALPs Art Show
7pm - 6,7&8 gr Choir Concert
**Choir members- see note below**
May 14 - 8am - Tipler/ALPs Golf Outing at Far Vu
May 17 - 7pm - 6,7&8 gr Orchestra Concert
May 18 - 8:30am-3:30pm - 8 gr Jr Achievement field trip
May 20 - 3:45-5:30pm- Tipler School Dance
(more info to come!)
May 26 - 8:30am-3:30pm - 6 gr Field Trip to Bay Beach
May 27 - 8:30am-3:10pm - 7 gr Field Trip to Skater's Edge & High Cliff State Park
May 30 - Memorial Day - No School
8am - 7&8 gr Band march in the parade
**NOTE TO 6,7&8 GRADE CHOIR MEMBERS**
Regarding the May 12th Choir Concert:
Students should arrive by 6:30pm,
nicely dressed and in bright colors (if possible).
NO SWEATPANTS - NO SWEATSHIRTS
Thank you,
Mr. Lindley
Looking Ahead...
June Events:
June 1 - 8am-5pm - 8 gr Field Trip to Mt Olympus
June 2 - Last Day of School!
2pm - 8 gr Promotional Ceremony
End-of-the-Year Field Trip Information
6th Grade
WHEN: Thursday, May 26th
WHERE: Bay Beach
TIME: 8:30am-3:30pm
COST: $13
7th Grade
WHEN: Friday, May 27th
WHERE: Skater's Edge & High Cliff State Park
TIME: 8:30am-3:10pm
COST: $15
8th Grade
WHEN: Wednesday, June 1st
WHERE: Mt. Olympus
TIME: 8am-5pm
COST: $25
---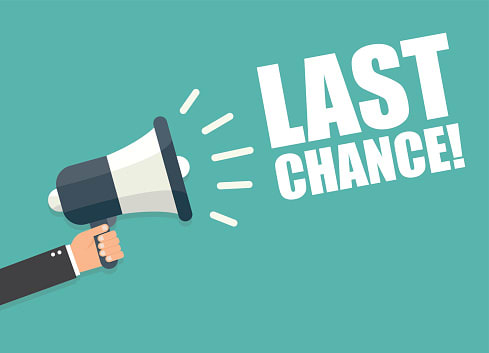 Yearbook Sale!
Did you order your yearbook?
Don't miss out on this final opportunity to order a Tipler/ALPs school yearbook! We are having a special sale May 16-27 to give our students one last chance to order a yearbook!
On sale May 16 - 27 ~ Cost $20
Cash or check will be accepted in the Tipler office.
*Limited quantities will be available to purchase
May 31 - June 2 or until they are sold out.
Don't risk missing out.. order yours before they're gone!
The Tipler/ALPs Golf Outing is Back!
On May 14, 2022, Far Vu Golf Course in Oshkosh, Wisconsin, is generously hosting our 6th Annual Perry Tipler Middle School 4-person 18-hole golf scramble. The proceeds from the golf outing will be used by the Communities Committee to improve and enhance our inventory for our guided reading, English Language Learners, and our developing literacy skills classes to ensure that our students are lifelong readers. Along with this plan, we will use the revenue to continue to support our Positive Behavior Instructional Support (PBIS) program as well.
Come join in the fun!
*Contact Mr. Erdmann with any questions:
jeffery.erdmann@oshkosh.k12.wi.us
(920) 424-0320
ext. 6189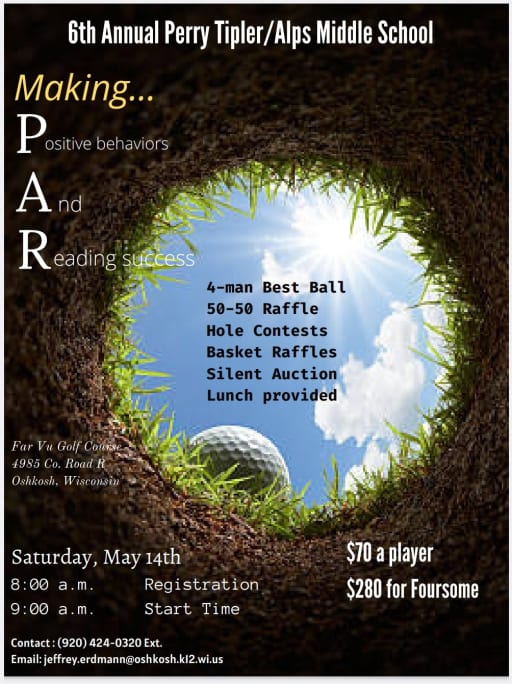 Leadership Camp for
Youth Ages 14-16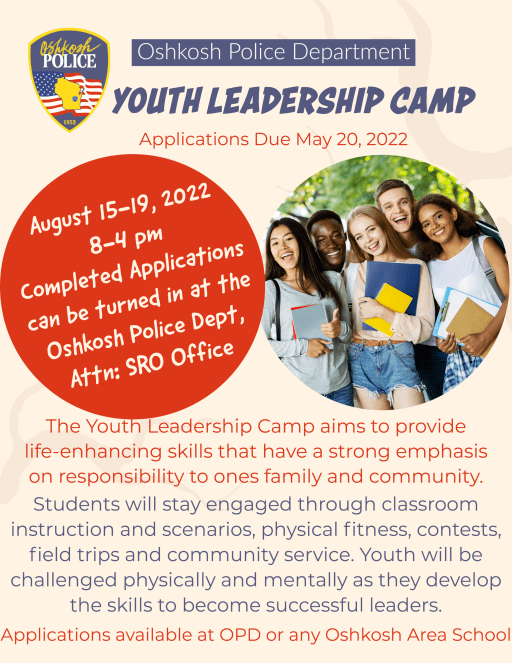 Community Links
Stay connected with what's happening in our community!
---
May
Track Schedule
*daily practice 3:37-5pm
May 3 - 4pm
at West HS
May 9 - 4pm
at West HS
May 16 - 4pm
at West HS
May 26 - All-City Meets
7th gr - 4pm
at North HS
8th gr - 4:30pm
at West HS
---
Art News
Mark your calendars! Clear your schedules!
The Annual Tipler/ALPs Art Show will take place Thursday, May 12, 2022, from 5:00 - 7:00 PM, in the Perry Tipler Middle School cafeteria. Both two and three-dimensional artwork from art students from this school year will be on display. Come see the talents and creativity of the art students of Perry Tipler Middle and ALPs Charter Schools.
**All artwork in the show is welcome to be taken home by their creator and/or family after the Art Show has concluded.**
Mrs. Meyer is always looking for newspaper donations for use in her classroom. Please drop off any newspaper donations to Perry Tipler's main office, or to room 202. Any help would be appreciated!

If you have any question or concerns regarding art projects or goings-on, please contact your student's art teacher:
Mr. VanDamme 424-0320 ext. 6805 henry.vandamme@oshkosh.k12.wi.us
---
PARENTS: HOW TO..
Sign up for and/or reset
Infinite Campus Parent Portal
Become a Canvas Observer
Feel free to email Tim Kohl at
if you need assistance.
---
From the Health Office
Please click on this link below to learn more about immunizations needed for incoming 6th grade students.
If your child has a current health plan or emergency plan on file with school, you will receive a copy during the summer to update for the upcoming school year.
If your child has a change in their health or has a healthcare need at school, please contact our school district nurse, Stefanie Rebholz via email during the summer and she will contact you at the beginning of the school year to discuss.
If your child will need to take medication at school, please work with your doctor to have the following form completed and signed before the start of the school year. As a reminder, the directions on the medication bottle must match the written order on the medication request form.
If you have a child with a severe allergy and/or asthma, or seizures the following forms will need to be completed for our school nurse. Inhalers, Epi-Pens, Allergy medications, etc., must be in their original containers. Expiration dates will be monitored.
Continue to stay healthy and enjoy your summer. Please feel free to contact me with any questions or concerns.
Stefanie Rebholz, RN
stefanie.rebholz@oshkosh.k12.wi.us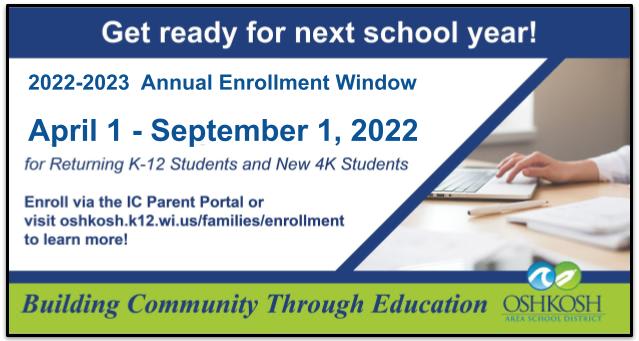 2022-2023 TIPLER
OPEN HOUSE
6th GRADE
Tuesday, August 23 - 3:30-5:30pm
7th & 8th GRADE
Thursday, August 25 - 3:30-5:30pm
---
Let's stay connected!
Be sure to follow us on
"Perry Tipler Middle/ALPs Charter"
---

Be sure to check your student's fees in Infinite Campus.
Student fees will follow them all through their school career in Oshkosh Area School District and can make them ineligible for participation in some activities.